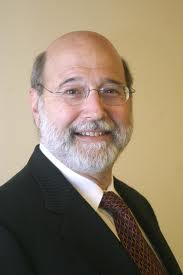 Gerry Feldman
Lead Advisory Board Member
Mr. Gerry Feldman is a global executive offering extraordinarily broad health industry experience as a manufacturer and marketer of medical devices, a hospital administrator, and a regulator of healthcare.
Until November 2013, Mr. Feldman served as VP Market Development at Covidien, Respiratory and Monitoring Solutions. In this role, he was in charge of enhancing the company's organic growth across its product lines, including capnography.
Prior to Covidien, Mr. Feldman was a member of the Management Board and President at Oridion Systems Ltd from September 2003 until it was acquired by Covidien in 2012 for over $340 million. In that capacity, he was responsible for all commercial and operational activities worldwide.
Prior to joining Oridion, Mr. Feldman held senior management positions including, President of the Clinical Diagnostics Division at Thermo Electron Corporation, from 1991 till 2003, and President of International Technidyne Corporation of Edison New Jersey, from 1987 till 1991, before its sale to Thermo Electron Corporation in 1991. His prior positions were in health care, including a long tenure as Hospital Administrator at the John F. Kennedy Medical Center in New Jersey.
Mr. Feldman has a Master of Business Administration Degree and a Master of Public Health Degree, both from Columbia University, and a Bachelor of Arts Degree from Queens College of CUNY.