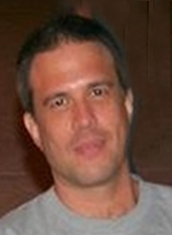 Dr. Ronen Brenner
Medical Advisor
Dr. Ronen Brenner (M.D.) currently serves as Head of the Gastrointestinal Oncology Clinic, Wolfson Medical Center, Holon.
He is an oncology expert specializing in oncology and radiation therapy.  He earned his M.D. degree  from the Tel Aviv University, Sackler Faculty of Medicine, Tel Aviv, Israel.
Ronen completed his residency and served as a senior physician in Internal Medicine at the Sheba Medical Center, Tel Hashomer, Israel.
Ronen advises the fund on pipeline projects by providing a clinical perspective on the technologies/devices and their clinical and market potential.
He also serves as a special advisor to two of our portfolio companies, Lunguard and Clearcut Medical.