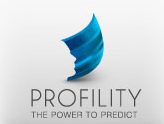 Profility
Company Overview
Profility has developed a real-time predictive engine which, in conjunction with the exclusive license to use the databases of interRAI, will lead to improved care for the elderly and savings of billions of dollars to the healthcare industry worldwide.
InterRai is the world's leading evidence-based clinical practice and policy setting research organization, operating in 30 countries around the world. Profility has a global, multi-year  exclusivity agreement with InterRai.
Using a novel methodology, Profility's engine can match a person for whom care is provided, to a 'cluster' (i.e., a statistically representative group) of individuals with a similar medical background, or a 'profile,' and predict in real-time and with high probability, the expected outcome of different care interventions, based on their resemblance.
Market Potential
Profility's applications will initially support administrative decisions such as placement and admission, and could extend over time to personalized clinical care. In addition, the company's technology can be offered to other healthcare segments, including applications to the insurance segment, medical device and pharmaceutical companies. 
Analyst reports size big data market in healthcare at $5Bn in 2012 reaching $50Bn in 2017.  Administrative segments that Profility is currently targeting represent over 50% of this market.
Stage
Profility is currently piloted by several clients worldwide and is in strategic discussions with others, including health ministries, hospital networks and  other potential healthcare strategic partners.