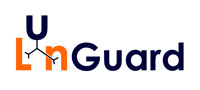 LunGuard
Company Overview
LunGuard has developed a reflux prevention system – a unique, patent protected, solution for better and safer care of nasogastric (NG) tube fed patients in both critical care settings (e.g., ICU) and in short/long-term care settings (e.g., home care/nursing home patients with cognitive impairments). 
LunGuard's solution is capable of reducing pulmonary aspiration of gastric fluids, thereby lowering the occurrence of pulmonary infections (e.g., SAP/VAP), length of stay (LOS), readmission and mortality rates. 
Market Potential
The market for Lunguard's product is estimated at over US$1B. Assuming a moderate penetration rate, the Company projects significant sales within the coming years, following regulatory approval in the EU and US.
Stage
The device has been successfully tested in pre-clinical and clinical studies in Israel and abroad and has been proven to be safe for use in ICU patients and effective in dramatically reducing pulmonary aspirations.