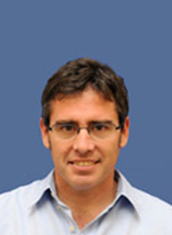 Dr. Yanai Ben-Gal
Medical Advisor
Dr. Yanai Ben-Gal (M.D.) currently serves as the Acting Director of the Department of Cardiothoracic Surgery in the Tel Aviv Sourasky Medical Center.
He is board certified in Cardiothoracic Surgery in Israel and licensed as a New York State Physician as well.
He specializes in complex cardiac procedures, minimally invasive and advanced hybrid cardiac surgery.
From 2008-2010, Yanai served as an Attending Surgeon and Associate Faculty at the Columbia University Medical Center – New York Presbyterian Hospital in New York.
Prior to that, he served as an Attending Surgeon in the department he currently heads.
Yanai is a member of the New York Society for Thoracic Surgery (NYSTS), the Israeli Society of Cardiothoracic Surgery and the Israeli Cardiologic Society, among other associations.
He has received several awards in connection with his work in Cardiothoracic Surgery and has several notable publications in this area.