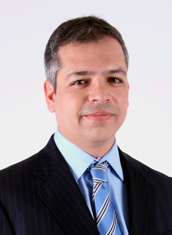 Dan Baruchi
Managing Partner
Dan Baruchi is a Managing Partner at Previz Ventures. Before Previz, Dan had over 15 years of experience as a senior partner at the Monitor Group, a leading global consulting and investment firm. During his tenure at Monitor Dan worked with both the consulting arm and the investment arm of the group.
Dan served as the co-head of Monitor's Corporate Strategy and Finance unit, based in New York, which included Monitor's M&A advisory business. This unit integrated strategy consulting, corporate finance and investment banking expertise into one organization working closely with senior executives and boards on their most intractable corporate strategy issues.
Dan was a senior leader in Monitor's High-Tech, Media and Telecom group and has extensive experience in the technology sector. Dan's experience covers large, mid-market and small players and extends beyond High-Tech to a wide range of sectors, including Government, Defense, Energy, Chemicals, Logistics, Life Sciences, Financial and Business Services.
Dan has extensive experience in investment strategy, planning and execution across these sectors. In recent years Dan led Monitor's business activities in Israel and had worked with some of Israel's leading firms and government Ministries. Prior to joining Monitor, Dan worked for a number of years at a financing firm focused on start-up companies in the high-tech industry in Israel.
Dan graduated magna cum laude with an MBA from the Leon Recanati Graduate School of Business in the Tel-Aviv University and received his B.A. in economics with distinction from the Haifa University in Israel.